One Stop Solution For All Your School Requirements
Text Books- NCERT, CBSE, ICSE, IB & SSC
We are authorized distributors of all leading publications and operate through below defined business models for sales and distribution of text books, notebooks and accessories.
Text Books - What we offer:
A. Online Sales Service:
We have redefined the distribution process by offering sales and service through highly sophisticated and user friendly Edu E Commerce Portal facilitating the home delivery of school merchandise at parents doorstep including books, stationery, uniforms, shoes, bags etc. We aspire to be a universal online sales & service provider for all educational services going forward. We ensure hassle free service by providing login to school and parents to track and monitor the order processing status.
B. Counter Sale Service at Schools:
We shall set up a counter at school and sell the text books, notebooks and accessories on behalf of the school, where we shall take the complete ownership for sales, collections, accounting and returns.
C. Supply Sales Service to Schools:
We will supply the stocks to schools as per the requirements on mentioned timelines and in turn, school takes the responsibility to sell the books and settle the accounts as per the agreed payment terms.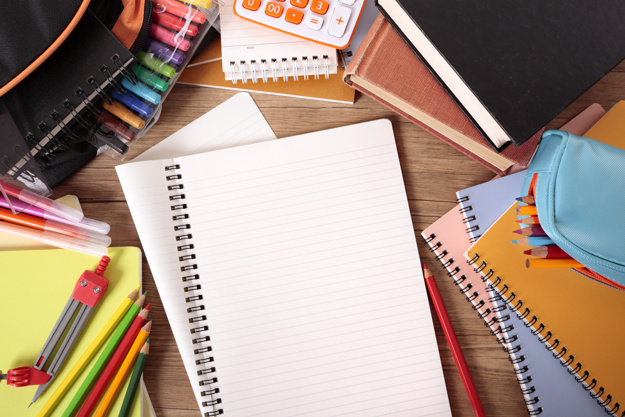 Notebooks and Stationery
We are manufactures of all types of student notebooks as per the specifications and requirements. Also we are distributors for all leading note book brands and stationery items- student stationery and office stationery.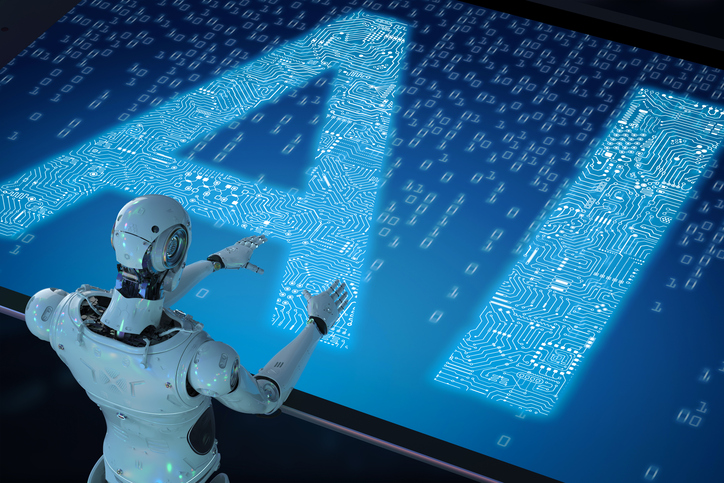 Future IT Learning Program
We teach students to learn how to program a computer because it teaches how to think.


We offer  Future Technology Training Programs – IoT /Coding /AI /Robotics/App Development & Game Development Courses exclusively for K- 12 Segment which caters from Class 3 to class 12.
We prepare kids from class 3 to class 12 for this new world by introducing them to Coding /IoT /Logic Building/ App Development /Game Development/ Robotics. Kids will be experienced on block based programming by learning the fundamentals of coding- it's logic, structure, sequence and algorithm thinking to generate creative outcomes.
What we offer:
We teach coding & future technologies to the children and show the relevance of technology application to their subject and creative learning. We teach structured curriculum on multiple technologies to realize their potentiality. We give option to students to choose technology based on their interest. We provide computers K-12 subjects along with our technology trainings so that school can be benefited in terms of investment.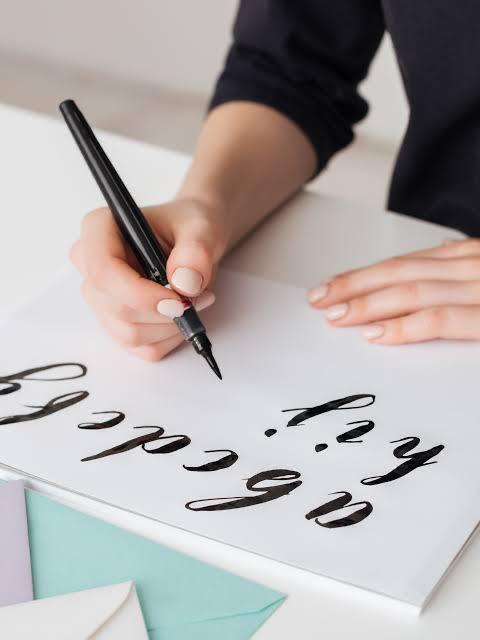 Calligraphy Program
Handwriting is a means of expressing language just like speech and it also leaves a lasting impression. Some call it language by hand and is dressing of thoughts. Handwriting is a complex skill to master, one which involves linguistic, cognitive, perceptual and motor components, all of which have to be coordinated into an integrated fashion. Cursive writing is a useful, elegant and essential branch of education.
What we offer:
We offer exclusive, unique, service linked, efficacy centric and research-based calligraphy program to our user schools, blended with lot of thought process and science. Program is designed and implemented by group of certified trainers, authors, and analysts. The font used in designing program is unique and scientifically designed in USA.
About the program:
Followed by extensive study and research, a 2-level interesting and engaging calligraphy program is designed which is appropriate and effective for different group of learners.
1. Foundation Level – Course Book, Practice Book, Assessment Book, Execution plan, Teacher trainings
2. Progressive Level – Course Book inclusive of assessments, Workbook Execution plan and Teacher trainings

Learning outcomes:
1. These patent owned text books and practice books are guaranteed to raise the writing standards of the whole school logically and progressively.

2. They support child progress through rigorous assessments.

3. Develop child knowledge in handwriting techniques.

4. Encourage learning through practice of patterns and tracing.

5. Give writing a purpose and make it fun.
To ensure the predefined learning outcomes, we extend continuous, productive handholding and offer multiple and flexible service and execution models to choose as per the need of the school.
DMIT Analysis
Dermatoglyphics Multiple Intelligence Test is a scientific study of Fingerprint Patterns, Brain Lobes and its usages that helps in understanding individual's potential and personality.
DMIT is study of patterns of skins (Dermal) ridges present on the fingers of humans. It reveals the genetical links between our fingers and intrinsic qualities and talents. The human fingerprints are formed from 13th to 21st week of the fetal stage. This is a study that combines neurobiology, psychology, neuroscience, genetics, and embryology.
The DMIT test is scientifically proven. The Key Benefits of the test are:
1. Uncover the child's inborn intelligence.
2. Understanding the level of child's multiple intelligence.
3. Discover his personality trait.
4. Discover the child's learning style.
5. Identify the development of child's 4 quotients.
6. Understand the acquiring styles of child.
7. Discover whether child is left brain dominant or right brain dominant.
8. Personality development and career planning
What we offer:
We have technology and certified professionals to do DMIT analysis.
Science Lab Solutions
Introduction of new methodologies of teaching by addressing the need to upgrade and adapt to the change is making modern day education more interesting and a great learning experience for students and teachers as well. The theoretical experiences need to be supplemented by practical and hands-on experience to complete the learning process
What we offer:
SCHOOL LAB - a comprehensive addition to the learning processes of science in the way that student learning science (Physics, Chemistry and Biology) theoretically is substantiated by the practical experience. In the process, the gaps in learning are minimized. Thus, the instrument SCHOOL LAB fetches the laboratory to the classroom and the benefits derived out of the program are multifold:
Teacher: To develop skill sets matching the industry requirement through continuous training and upgradation of practical and scientific application of classroom teaching.
Student: To learn the concepts through experiential hands-on learning method, to comprehend and retain the learning for application in real life.
The LAB:
1. Lab standard quality of material

2. Multiple science classes can be performed simultaneously

3. Portability and ease of use of the lab

4. Lab guiding manual self-explanatory

5. 200+ experiments from 5th to 10th Std.

6. Complemented by the best talent in the industry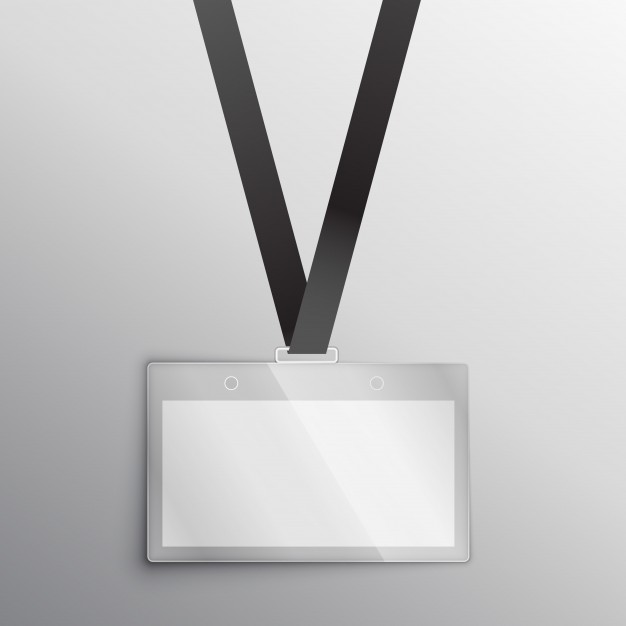 ID Cards and Customized covers:
We manufacture different types of innovative & technology enabled ID cards as per school requirements .

We also provide customized multi colour covers as per the school requirement. We use screen printing technology for customization .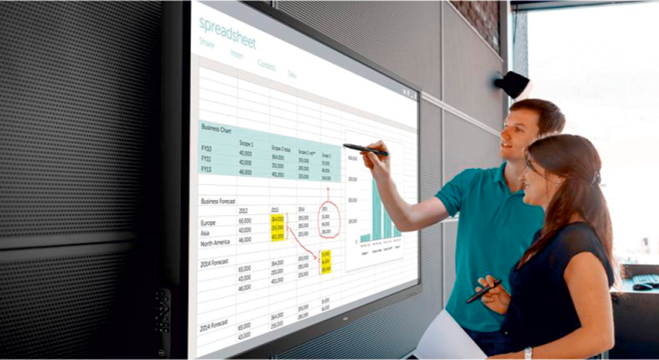 Interactive Flat Panel Digital Boards with K-12 Digital Content:
The range of Interactive Flat Panel Displays incorporate a host of clever features, such as 10-person multi-touch and have been designed for a variety of uses from boardrooms, classrooms, lecture theatres, foyers and consultation rooms. The bright LED anti-glare screen, wide viewing angle and two powerful speakers bring presentations to life, and the clean contemporary white bezel frame blends perfectly into most environments. With Windows and Android capability you can forget time-consuming setups and the option of a built-in PC means you don't need an external source at all. All you need to do is walk in, turn it on and inspire. The Interactive Flat Panel Displays are designed to tap into the dynamic possibilities of the classroom and help teachers build a healthy and engaging learning environment. Not only does the Interactive Flat Panel Displays come with Windows or Android, it is also installed with proficient annotation tools for enhanced class participation. Interactive Flat Panel Display is your ultimate interactive display to achieve a touch-enhanced, smooth, and fun learning experience Full HD/Ultra HD resolution offer best-in-class reliability with the stunning image quality. Available in Sizes 65 & 75 inches.
What we offer:
1. Interactive Display Screen size 75 inches IFPD Display/4K resolution/Built-in Android system/Wi-Fi/Built-in speakers/HDMI/VGA/USB/LAN/Audio Ports/Annotation software/3-year warranty.
2. OPS (i5 Processor/8GB/128 SSD)
Key Features:
1. Duo System: Built-in Android system, supports Mini-PC for Windows

2. Plug & Play: Compatible with Microsoft Human Interface Device Protocol. User can experience the touch function without driver installation

3. Eco-Friendly: LED backlight in our interactive touch screen offers a thinner panel, lower power consumption, better heat dissipation, brighter display and better contrast level and produce less pollution on disposal

4. Multi-Touch: Based on advanced infrared sensor technology up to20-point touch to enhance the productivity

5. Easy Maintenance: Sophisticated mechanical design for easy maintenance

K12 Digital Content Key features:
1. Instant Quiz for every chapter, Mind Maps, Key notes

2. Pre-Primary (Nursery, LKG & UKG) - English, Rhymes, Hindi, Art & Craft and Mathematics

3. Primary (1st Std to 5th Std) – Hindi (Grammar), English (Grammar), Mathematics, EVS, Science, GK, Computers

4. Primary (1st Std to 5th Std) – Hindi (Grammar), English (Grammar), Mathematics, EVS, Science, GK, Computers

5. High School - (9th Std & 10th Std)- Hindi (Grammar), English (Grammar), Mathematics, Science, Social
3D Studio Setup
Imagine & Immerse. Indulge in a 3D experience that will make learning an incredibly involving and enchanting process. With 3D animations, difficult questions find easy answers and it becomes a joy to teach complex topics. Be it Biology,Chemistry,Physics & Mathematics – a 3D experience is a pure delight, taking students into a life-like virtual world, where abstract ideas come to life
What we offer:
3D Studio Lab Hardware: 3D Studio Lab Hardware comes with high-definition 3D Projector, Insta lock screen, CPU, 40 Active shutter rechargeable 3D glasses and 4 in 1 Home theatre sound system.

3D Studio Lab Content: 3D Eureka Stereo 3-Dimensional Digital Content offers to the schools from 1st std to 10th std, science and mathematics modules are designed and can be viewed in 3D format.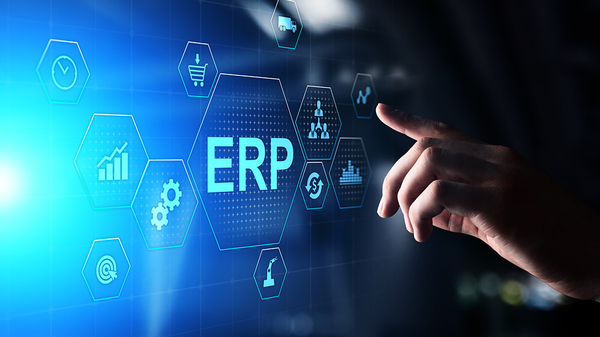 ERP Solutions
Technology is what drives things and makes our lives easy. Similarly with schools, lot of investment into time ,money and other resources can be predicted and managed through the use of school automation service.
The school ERP system is the software platform on which the entire operations of the school are based. The software integrates the activities of all the departments seamlessly. Administrative, accounting, purchasing, inventory, transportation, teaching, parent and student engagement are the various fields that are interlinked.
What we offer:
We offer an integrated school ecosystem specifically designed to streamline the entire process of academics and administration in the schools and educational institutions consists of various modules that helps to connect with all major stakeholders of the school like school leaders,teachers,admin staff, students and parents on a single platform. Available in both online and off-line modes to record all the administrative, academic, financial, HR and management activities.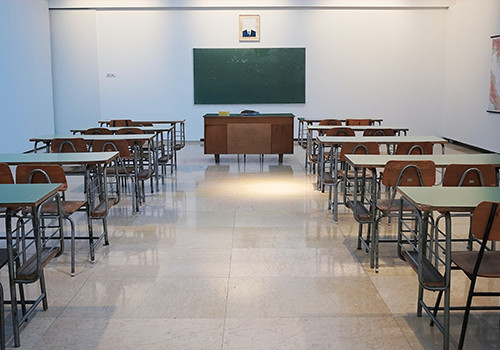 School Finance Services
We are associated with professional finance companies who have several years of experience in the educational funding ecosystem and have understood the problems of educational institutions and parents.
What we offer:
Providing seamless onboarding for institutions and assisting parents in spreading their educational costs into smaller installments at no additional interest.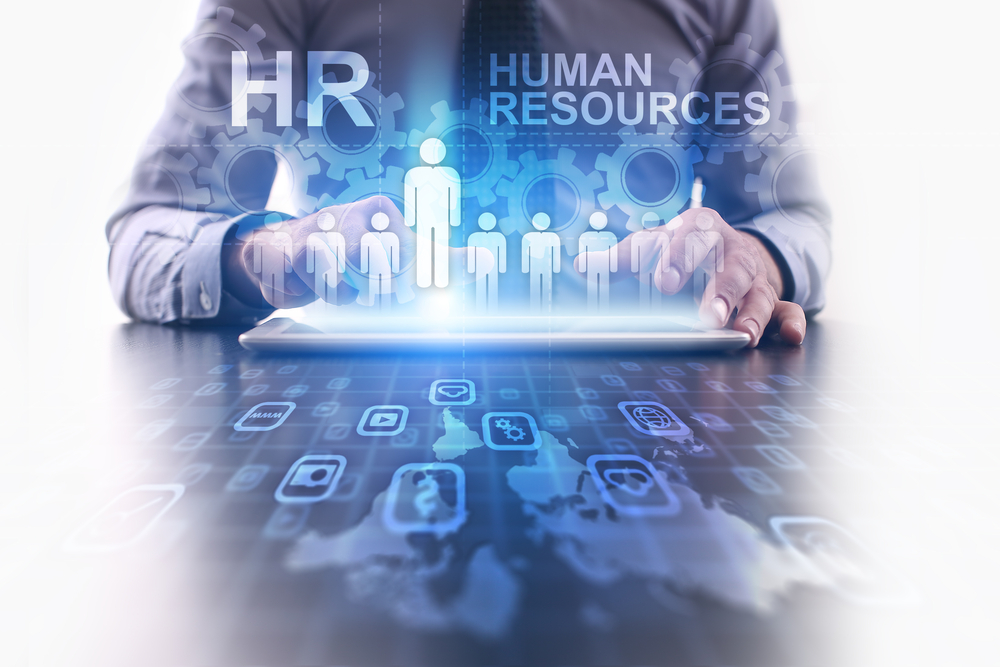 What we offer:
1. Teaching and non teaching staff recruitment for all educational institutions starting from Pre School specific to the affiliated board, subject and level of instruction.

2. Huge data base of prospective candidates.

3. We do basic screening to ensure the right resource.
IT Services
Let's tune your business grow fast with advanced infrastructure and comprehensive IT strategy by reducing workflow of your company. Our software experts will coat your technical needs with effective and secured planning. Optimizing customer relationship management by Shri Sharada Stores, you could work much on your business needs and work force management. Through us, you can access your customers all time and enhance your relationship with customers which results in your overall growth.
What we offer:
1. Information Technology and Infrastructure Solutions

2. Website Design and Development

3. Software Development

4. Learning Management Solutions

5. Mobile Application Development – iOS and Android

6. CRM solutions

Digital Marketing
Internet became our inevitable utility, where you can bring light to your business, product and brand through websites, search engines, social media, and mobile apps. With Omni-channel strategy, we focus on audience and make your brand reach millions of people. Lead with best content, will draw attention of everyone where they stick to lead and take forward step to step into your website. We build your brand in digital world with effective communication sources and fulfil markets desires.
What we offer:
1. SEO – Search Engine Optimization

2. Social Media Marketing – Facebook and Instagram

3. Facebook and Instagram Advertisement

4. Search Engine marketing using Google Ad words

5. Graphic designing

6. Logo designing and Branding

7. Tele-calling and Customer care services

6. Email, SMS, and WhatsApp marketing

Healthcare Services
Our exclusive collaboration with HealthAnlytx enables us to provide custom healthcare services specific to students ranging in all respects and to teachers and administration departments. We take care of your student's health while you can nurture them to become our future leaders.
What we offer:
1. Health Checkups: Quarterly -physical, eye and dental checkups, post event analysis and overall health index will be shared with school management and individual health index of students will be shared with their respective parents.

2. Periodic Psychologists consultations with our top-notch child psychiatrists in the healthcare industry.

3. Discounted prices on online doctor consultations and diagnostic tests at home service for ward's family members.

4. Clinic Setup: On premise health KIOSK setup with 24/7 online doctor availability along with nurse/paramedic for day scholars and hostlers.

5. Supply and maintenance of medicines as per the rules.

6. Vaccination camps for kids specific to Age and as per seasonal needs.

7. Engagement: Health tips along with school promotions on weekly and monthly basis.

8. Wellness sessions on eye wellness, ergonomics, fitness and yoga for students and administration.

9. Diet and nutrition plans for students recommended from top pediatricians and dietitians.

Exclusive Healthcare offerings for School Administration and Teachers:
1. Master health checkup packages.

2. Online Doctor consultation for 10+ specialties.

3. Annual and periodic health checkup camps.

Our team loves to answer your queries. Please drop in your requirements and hear back from us at the earliest.